Written by James | August 7, 2017 | Comments are off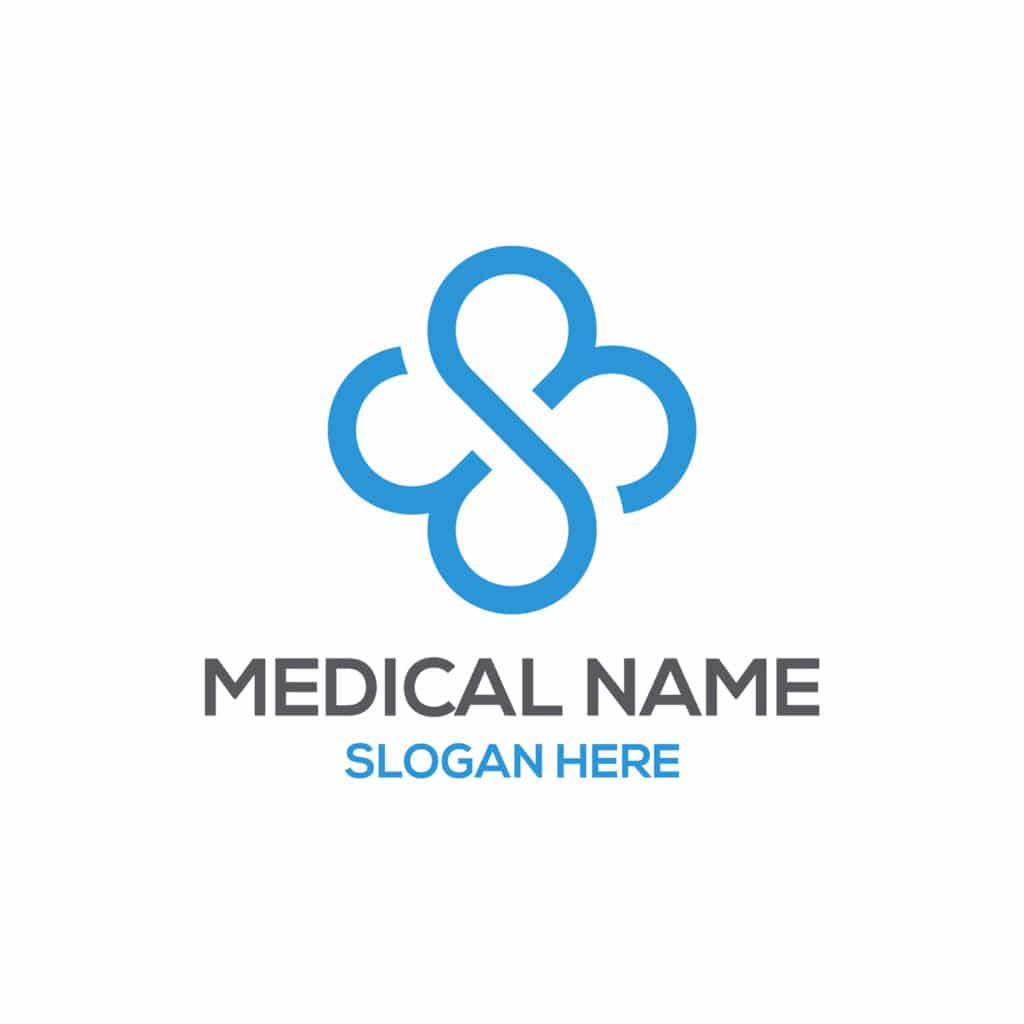 Does your private clinic really need a logo? Is it worth investing in one?
A professional medical logo can bring patients to your office.
Statistics show that colors are 85 percent of the reason why people choose a brand over another. Logo design can make the difference between a successful medical business and an average one.
Think about big names like Coca Cola, Canon, and Pfizer. What they have in common is a great logo. Its design, shape, and colors influence customers' purchase decisions.
For instance, blue is the most popular color for medical logos. It's associated with trust, confidence, and success. Moreover, it creates a sense of security and has a calming effect.
Let's see why a professional medical logo is vital for your business:
1. It Increases Brand Awareness
Logos help strengthen a company's brand. Basically, they create awareness of a healthcare provider's identity.
This graphic element is the foundation of your branding persona. It shows people who you are and what you're offering.
A unique, eye-catching logo will reflect your personality and style. At the same time, it conveys a professional image and increases brand recognition.
2. You'll Build Trust
People are more likely to visit your clinic if you have a well-design logo. This element builds trust and demonstrates the longevity of your practice.
The colors used in health logos, such as green and blue, evoke care and security
For instance, women's healthcare providers often use pink, which reflects warmth and nurture. Yellow communicates friendliness, while gray shows maturity.
3. Make Your Services Stand Out
A well-designed logo can help you stand out from the competition.
Think of it as a visual representation of your brand. It shows people why your medical setting is different and what to expect.
For this reason, it's crucial to have a unique medical logo.
Check out a few clinic logos for inspiration. Write down your ideas and then create your own design.
4. Reflect a Professional Image
If your logo was created by a 9-year-old, don't expect people to take seriously. The same goes for outdated or poorly-designed logos.
Nowadays, it's easy to find companies offering professional logo design. The cost depends on your requirements.
A quality logo can lead to increased brand exposure and higher revenue. On top of that, it will make your business look more professional and trustworthy.
5. Increase Sales
Logo design plays a key role in marketing. Your logo is the first thing customers see when checking your website or blog. If they like it, they will call and make an appointment.
This translates into more sales and greater popularity.
People might forget the name of your clinic, but they will remember its logo.
What to Look for in Medical Logos?
First of all, make sure your logo is unique and memorable. It's fine to check what your competitors are using, but don't copy their work.
Secondly, take your brand's personality into account. Think about what makes your medical setting stand out.
Do you provide a new service or technology? Are your services targeted to specific groups, such as women or children? Or perhaps your clinic has a long history behind it?
With these things in mind, choose the logo color, fonts, and shape. Keep it simple and avoid highly complex graphics. Medical logos should convey professionalism.
Consider the different ways you'll use the logo. Image how it's going to look on your site, in newspaper ads, and on business cards.
Remember that colors evoke emotion. Those used in health logos should convey trust and security.
Once you figure these things out, contact a web design agency. Bring some examples of medical logos you really like. Tell them about your services and then work together to create a professional logo.
Tags: medical logos