Written by James | April 15, 2016 | Comments are off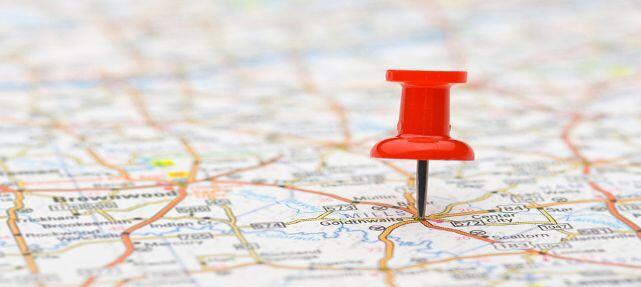 Local Search Marketing: Why Small Businesses Need It
Local Search Marketing. Not all businesses are the same. Small businesses need a more specific and targeted approach to marketing. A specialized strategy is necessary to gain popularity in a particular location and rank high on local search results. This is where Local SEO comes in.
Small businesses have one thing in common: a physical or online store. The goal is to attract visitors and convert those visits into actual sales. Without Local SEO, you'll just be one of those business owners who rely solely on loyal customers and referrals. What about the rest of your community or tourists who are looking for the products or services you're offering?
Now that more consumers are using online search, local SEO is more powerful than word of mouth or any traditional form of marketing. Here's why your small business needs local search marketing:
Customers are Looking for You
Remember that day when you visited a famous city abroad? You probably used your smartphone to look for a nearby shop or restaurant. Your potential customers are no different. Statistics show that 60% of American adults use smartphones and tablets to search for information on a particular product or service. Local SEO puts your website and business in front of these people. This is possible by managing and improving all aspects of your campaign, which include:
Website design (navigation, features, loading speed, responsiveness, etc.).
Social media profiles.
Business information on online listing sites (NAP).
On-page and off-page content.
Online reviews and citation.
Inbound and outbound links.
Local Search Drives Traffic and Sales
Google found in a study that 50% of mobile users who performed a local search visited a store within a day. Now you know how important it is for your business to be on the first page of local mobile search results. The same study revealed that local searches lead to more purchases. Most local searchers are ready to buy a product or hire a service. More visits mean better chances of closing a deal.
Customers Trust Online Reviews
Citations and positive reviews are powerful marketing tools for small businesses. Many consumers look for online reviews and compare their options before making a purchase. Listing your business on Google My Business and optimizing your website with right location-specific keywords is more important than ever.
A Few Tips from our SEO Experts
Having consistent NAP (name, address, and phone number) on your website and social media profiles, on business listings, and review sites is imperative. Allow Google to identify and show your physical location by implementing local business schema markup. Including geo-targeted keywords in the title tags, URLs, and content is a good practice.
Quick Web Designs offers local search marketing services to help businesses stay geographically relevant. We create a customized strategy to increase your site's popularity, traffic, and conversion. We make sure your business is visible to customers in your service area/s. If you own a restaurant, clinic, retail store, or any other business with a physical location, call us or send us a message through our online form. We'd love to show you how our solutions work.
Tags: Local Search Marketing