Press Release Distribution Service
Best Press Release Distribution Service: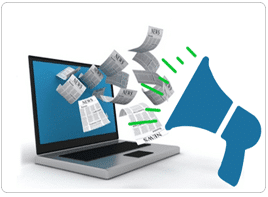 Even the most established businesses consider press release submission as a profitable and efficient way of promoting their brand online. Our package is apt to meet all your needs on how to establish better brand authenticity and credibility. Brilliant branding is ascertained in short span with our best press release distribution services.
Why use Us?
Our elite and highly skilled professionals will diligently distribute your press release for reliable results. You can always be assured of our services to be 100% manual and approved. We offer thoughtful press release distribution services at very affordable rates.
Our Exclusive Offer:
Creating press releases in accordance with the essential formats of various PR directories.
Utilization of relevant anchor texts and well researched keywords.
We have exclusive company accounts in the best directories for press release submission.
Absolutely manual press release submissions in over 90 top lists.
Brand authenticity and identity is enhanced as we submit PRs along with logos.
We also include news bookmarking over social media network sites.
Proper care is taken for validation and confirmation processes.
We offer featured news listings in the best three page rank directories for free.
We make sure your press release is sent to popular news portals and journalists.
We get our press release submissions indexed in a short span of only 3 hours.
You can be 99.99% assured that your vital company news will get indexed in Bing and Google News when you take advantage of our most preferred Premium Press Release Distribution Package.